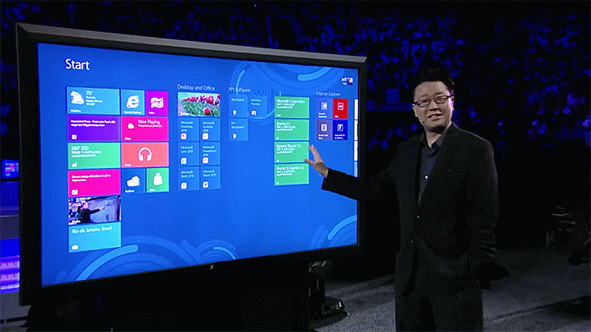 With the latest Microsoft purchase of the Perceptive Pixel, some of you might be wondering, what exactly did Microsoft buy and are there are valuable patents in the package?
Thankfully, there are, although the number itself is in single digits (6 approved and 4 pending patents).
Perceptive Pixel Approved Patents

– Pressure-sensitive manipulation of displayed objects
– Graphical user interface for large-scale, multi-user, multi-touch systems
– Multi-touch sensing through frustrated total internal reflection
– Liquid multi-touch sensor and display device
– Multi-touch interfaces for user authentication, partitioning, and external device control
– System and method for interacting with hard copy documents
Patent Applications
– Event Registration and Dispatch System and Method for Multi-Point Controls
– Touch-Based Annotation System with Temporary Modes
– Force and true capacitive touch measurement techniques for capacitive touch sensors
– Techniques for Locally Improving Signal to Noise in a Capacitive Touch Sensor
– Capacitive Touch Sensor Having Correlation with a Receiver
– Capacitive Touch Sensor Having Code-Divided and Time-Divided Transmit Waveforms
– Projected Capacitive Touch Sensing
– Touch Sensing
Interestingly enough, some patents cover object manipulation on a pressure sensitive screen, stylus and finger interaction and more.
Stay tuned.