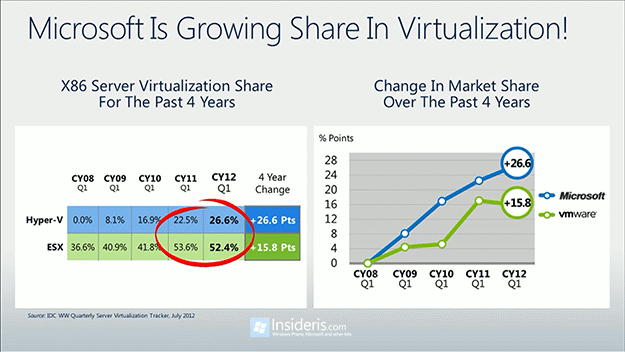 Microsoft reveals new pricing and market share numbers.
There were a lot of things to announce during Microsoft's WPC 2012 conference and one of them was a comparison between VMware ESXi, VMware vSphere Enterprise Plus and Windows Server 2012 Hyper-V.

Thanks to the aggressive business strategies, VMware has lost market share to Hyper-V for the first time in history.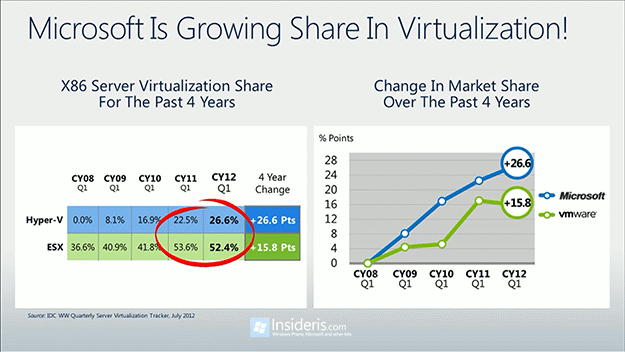 And even though it still lags in terms of pure numbers, Microsoft has revealed a new pricing strategy, which should continue chopping away ESX's profits.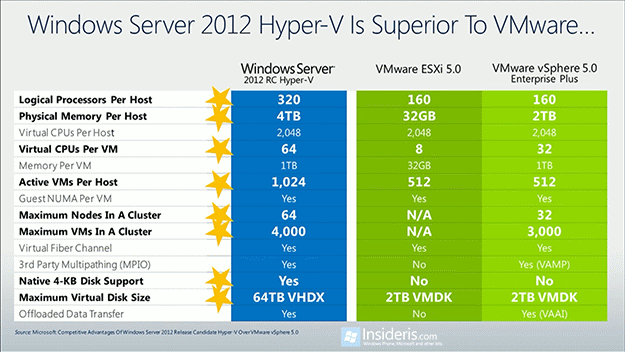 Pretty neat and we can't wait to report you the numbers for the next year.
Stay tuned.