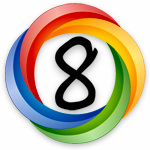 More than a month ago we have reported that Microsoft plans to integrate Xbox Live into Windows 8.
Microsoft's vice president of global marketing, Mike Delman has now confirmed our report, as he said the following:
Live has been successful on the Windows Phone. Live will be built into the PC. It will be the service where you get your entertainment. We were talking about it — you will not just see consoles and handhelds at this show next year, this show's going to morph into other devices.
So here you have it, folks. As always, you heard it here first.