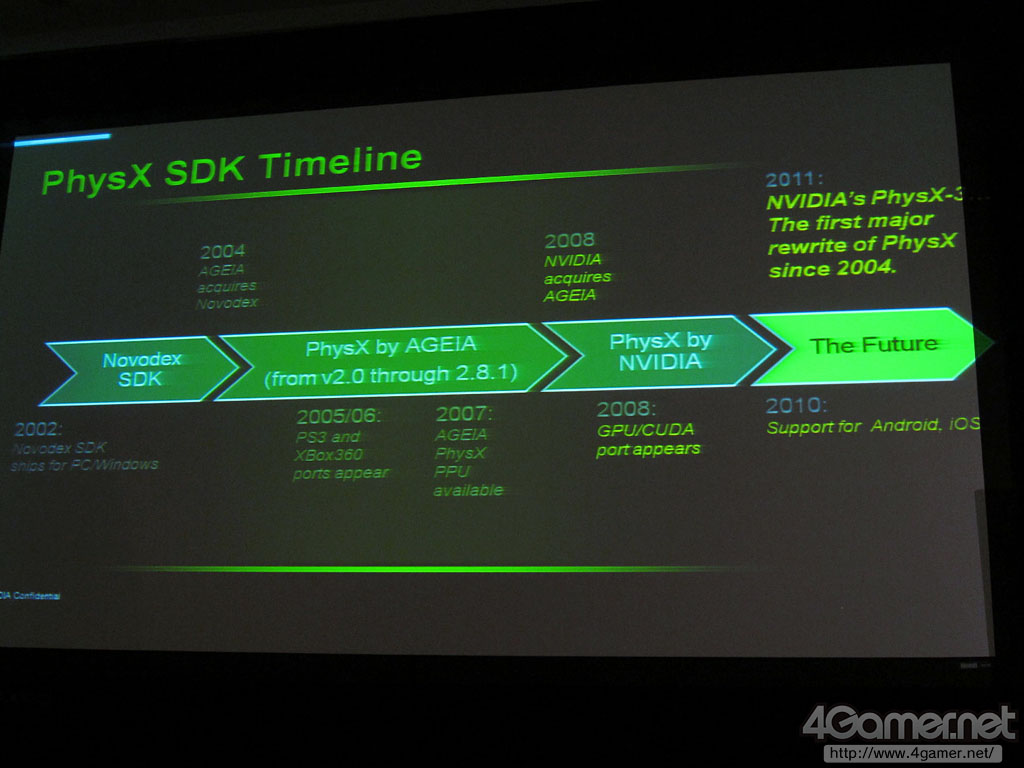 It looks like NVIDIA has finally learned its lesson as the upcoming PhysX 3.0 will finally offer a true cross-platform functionality.
Not only will it support Windows, but also Android, iOS, OSX, Linux, Xbox or even PS3 and do so from one codebase.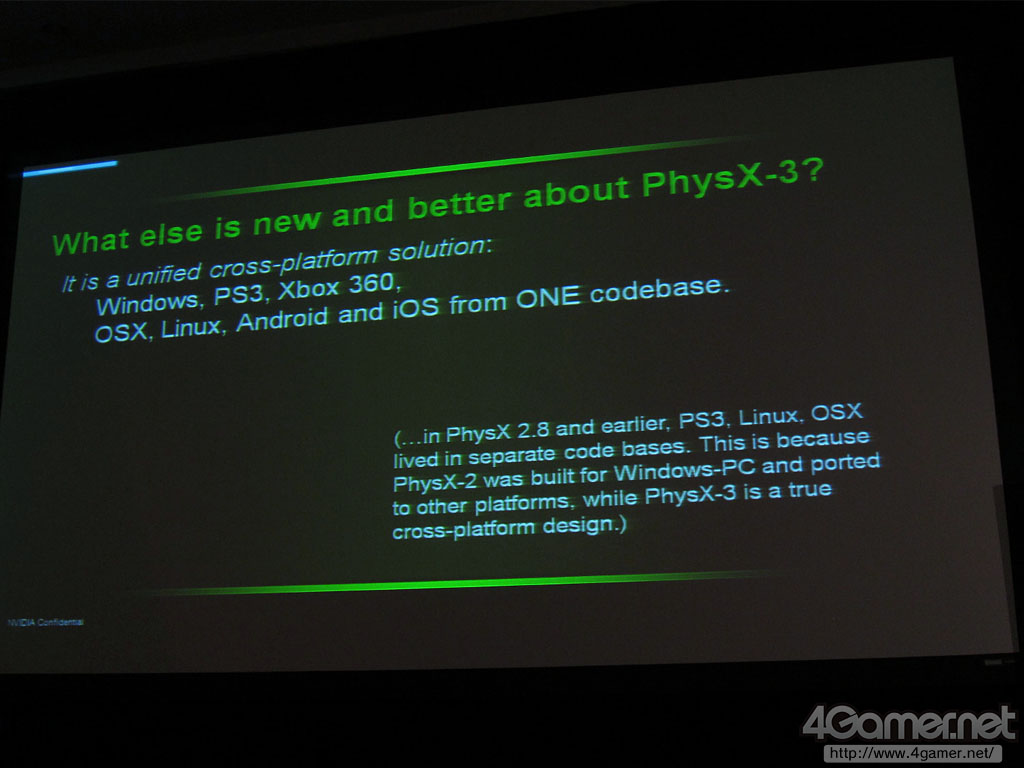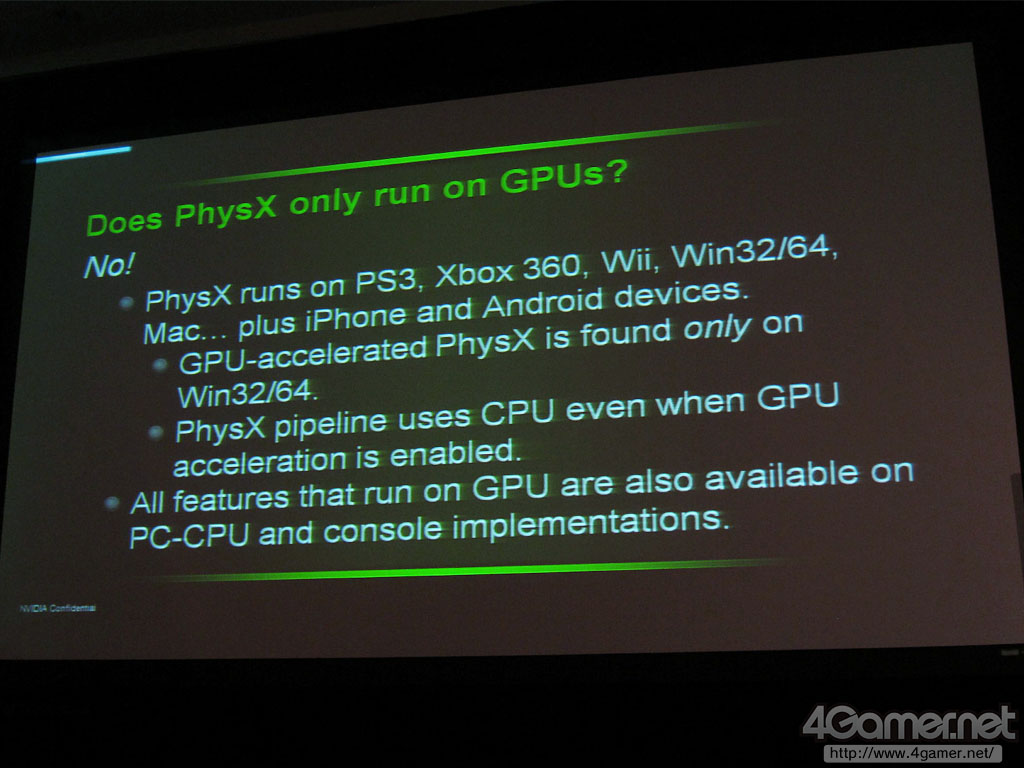 In addition to that, a new roadmap reveals that NVIDIA plans to speed up the development and release major version in every quarter (if you count betas).
PhysX 3.1 Beta in Q3, 2011
PhysX 3.1 Final in Q4, 2011
PhysX 3.2 Beta in Q1, 2012
PhysX 3.2 Final in Q2, 2012
PhysX 3.3 Beta in Q3, 2012
PhysX 3.3 Final in Q4, 2012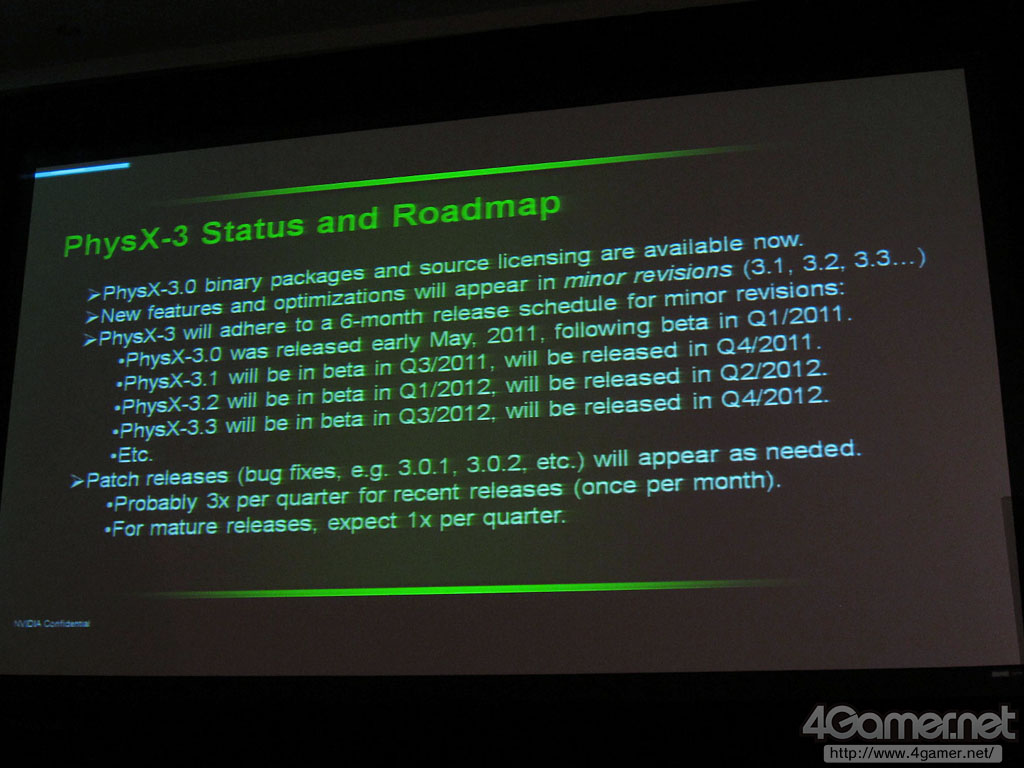 That's it for now.
Via: 4Gamer