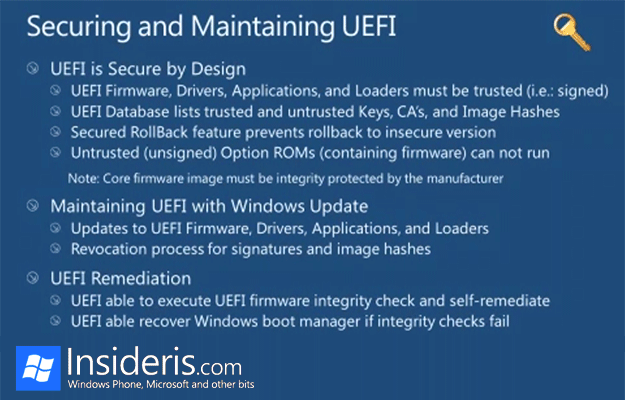 With the upcoming release of Windows 8, some people seem to feel unsure about the new "Secure Boot" feature, which, when enabled, supposedly locks you down.
However, this is not exactly the case as tech enthusiasts can still update their motherboard firmware (UEFI, which replaces BIOS).
How do we know that? During the June 14, 2012 conference, Microsoft has shed some light on Windows 8 security and as shown in the slide below, you can continue updating your firmware even with secure boot on.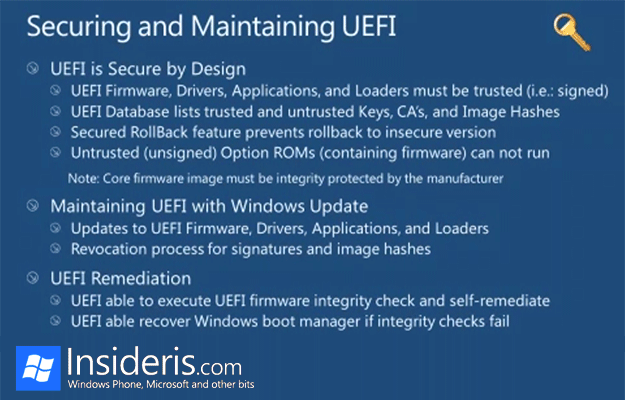 Stay tuned.