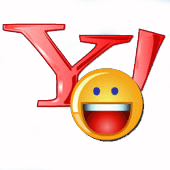 Seconds ago, we have learned that the software giant is considering a bid for Yahoo Inc.
Furthermore, according to our sources, Microsoft may also seek a partner to accomplish such action.
You should see some official press ramblings shortly and stock prices shooting higher.
Update: YHOO stock price is now up nearly 10%, MSFT is up 2%.
Told you…