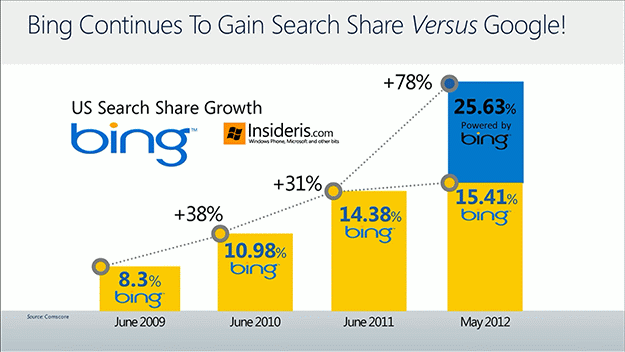 Back in the 00s, Google Search overtook Yahoo, MSN Search and other, less known providers. Not only that, but it looked like no one could challenge the search giant.
Now, it looks like their monopoly is about to be shattered as according to the latest data from Comscore, Microsoft's Bing now controls more than 1/4 of the total market share, thanks to the recent deal with Yahoo.

Here is a graph, which details Bing growth.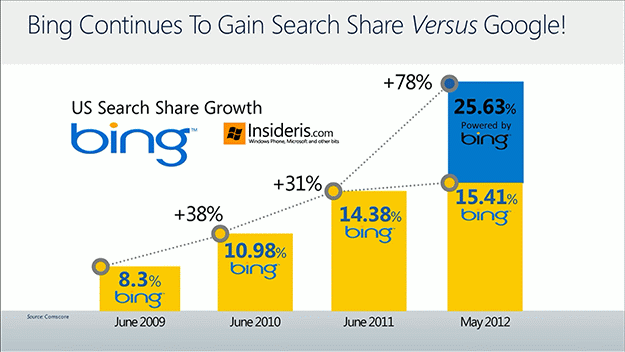 Stay tuned.