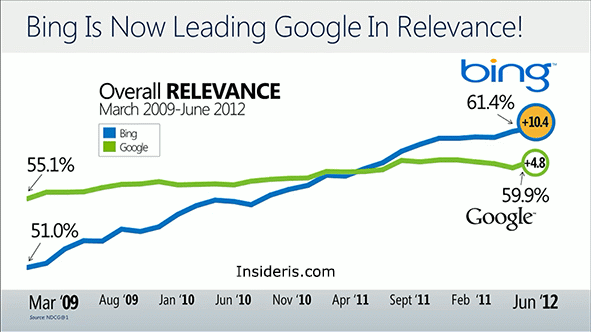 During today's WPC Event (Vision keynote), one of the most enthusiastic Microsoft's employees, B. Kevin Turner, had some interesting things to share about some of its competitors and obviously, Google is one of them.
So what did he say?
Well, let me share with you a couple of slides.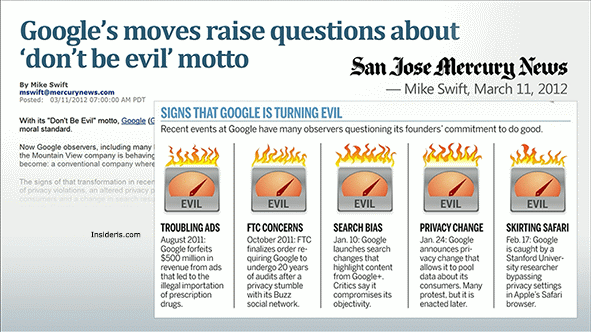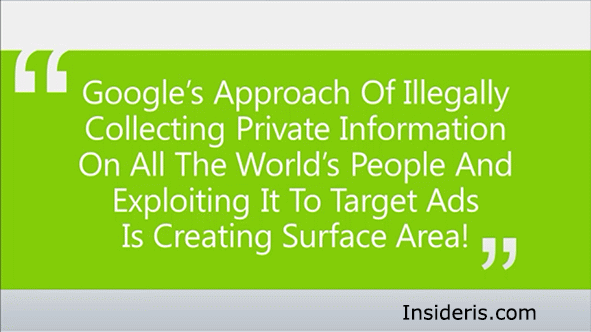 However, the most interesting slide out of all of them was this: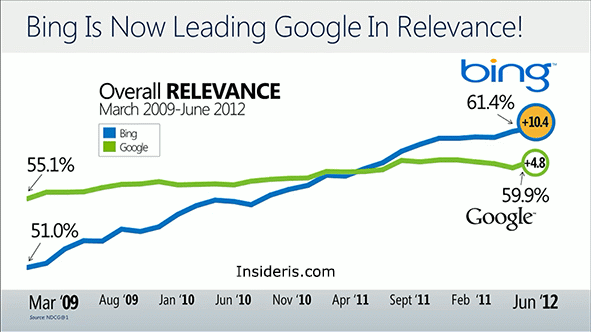 As it turns out, Bing has just beat Google in the search results relevance, which is quite a big deal, especially for a company, who (as they claim) don't really track their users.
Bing. Bing. Bing.
Stay tuned.