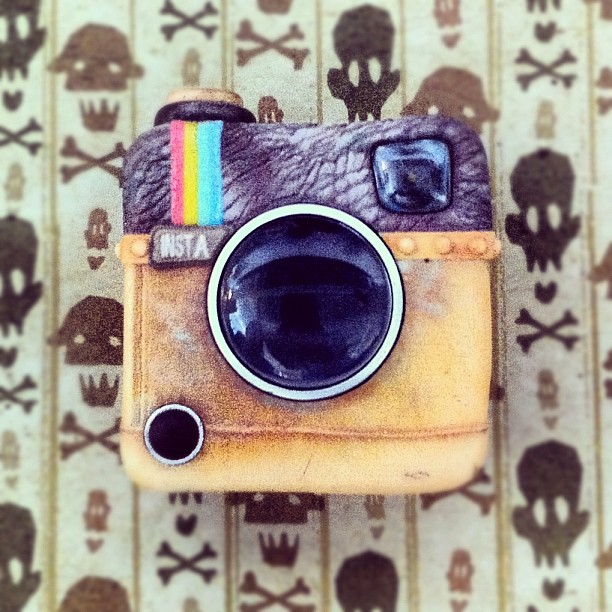 As you might know, Nokia loves to support the Windows Phone platform. By investing money into the 3rd party developers, they get Lumia exclusive apps and games (in an expense of angry HTC users). But hey, they are the ones spending money so who we are to blame Nokia?

Anyway, now here is something very interesting: Instagram might be coming to Windows Phone or more specifically, some sort of equivalent (our guess is that Facebook will give an exclusive rights to the Instagram API so Nokia can create a 3rd party Instagram app).
Why do we think so? Well, here is what Nokia recently tweeted: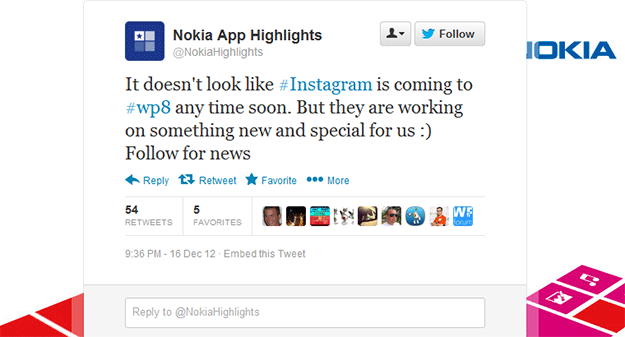 It doesn't look like #Instagram is coming to #wp8 any time soon. But they are working on something new and special for us :) Follow for news
What do you guys think?