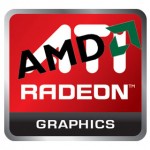 We have just received an interesting piece of information that confused us a lot.
First, according to one of our "close to AMD" sources, company is planning to release a new GPU family in early 2011.
Not yet confused? Does "new GPU family" mean "new generation" and/or architecture? Or just new naming scheme?
Now, from what we already know, it does not make a lot of sense, since HD 6000 was revealed just a month ago and HD 7000 is planned for Q2-Q3 release of 2011. Could this be a drastic plan change?

Here are the possible options:
a) This is just a false information to catch insiders or confuse competitors
b) It's HD 7000 family and GlobalFoundries received some magic powder to speed up their 28nm process (unlikely).
c) AMD Fusion part
d) In case we disregard option A, this one might sound good on a paper: AMD will release a test chip of Radeon HD 7000 series on a 40nm process technology.
So here you have it.
There is definitely something going on and we are eager to dig out more information in the near future.