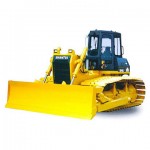 Oh boy, it looks like the saga of Bulldozer will never end as the desktop version has been delayed yet again, at least till the Q4 of 2011.
How do we know that? Well, there are a few sources:
First of all, John Fruehe, the Director of Product Marketing for Server/Workstation products at AMD has confirmed that himself with a comment in "The Start of a New Era" article.

Secondly, Seeking Alpha reported (via XBitLabs) the following:
"Timing is extremely important in this industry, where every company wants to be ahead in term of innovation and technology. AMD delayed the launch Bulldozer chips until October."
While we take SA article with a grain of salt, AMD itself confirming the delay pretty much settles the debate.