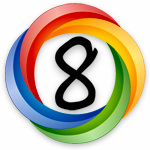 According to rumors and leaked details, Microsoft has compiled the M2 escrow build (7947) of Windows 8 few days ago with the full build string:
6.2.7947.0.winmain_win8m2_escrow.110218-1608
If everything goes as planned and information is accurate, then company should start working on Windows 8 M3 later this week, on February 28th.
Other rumors suggest that Microsoft has already added a new multi-touch interface (codenamed Mosh), a built in App Store and Windows Live ID login.
Stay tuned.
Via: Windows8Beta