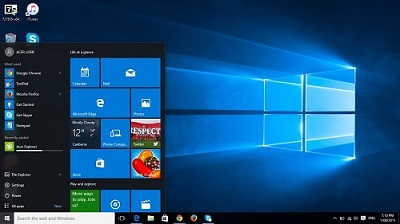 July 29 heralded a new era of Windows with the release of the Windows 10 operating system. Microsoft confirmed heavy demand soon after the release with 14 million devices installing the new operating system in the first 24 hours of its release. For the software giant, Windows 10 is likely to provide the turnaround that they hoped for.
Windows 7 and 8.1 users can upgrade for free. Simply look for Windows 10 get app in the system tray and right click to get the options. You need to reserve the free upgrade as upgrades are offered in phases. Once reserved, you can check later check the status through the same app to see whether your device is ready to start the install.

If the get Windows 10 app doesn't appear at all in your Windows 7 or 8.1 desktop or tablet system tray do not worry. It simply means that you require all the Windows updates you could get to get the system ready for Windows 10. Once you have installed all the windows updates (including service packs), you should see the get Windows 10 app.
More details about the upgrade can be seen from this Microsoft page.