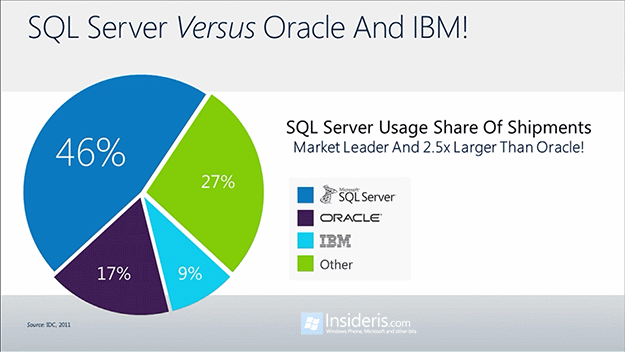 Microsoft becomes a leader in the server usage share, cuts pricing.
More good news for all the software giant fans out there and for those, who are into the enterprise.
According to the latest market share report from the IDC, with a staggering 46%, Microsoft SQL server is now a leader in the server usage share, which is followed by Oracle and IBM.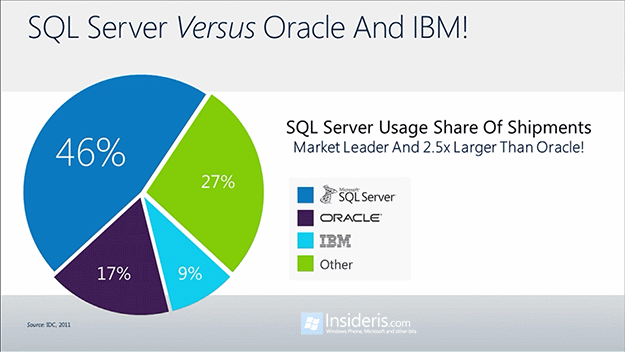 However, we have even more exciting news for you to report.
As noted by Microsoft's Kevin Turner, by migrating from Oracle to the SQL Server 2012 Enterprise, you will save to save up to 400% per year and close to 1000% of you move from IBM.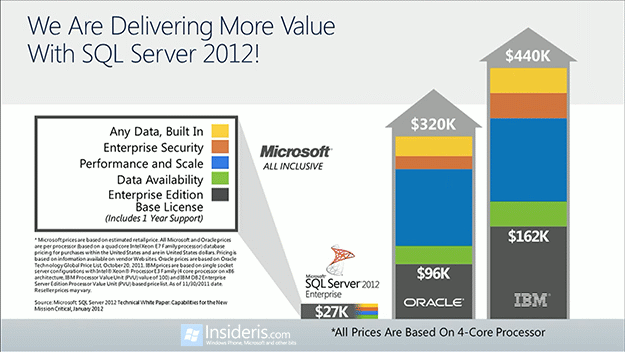 That's an incredible deal in value and who knows how will numbers appear after another year.
Stay tuned.