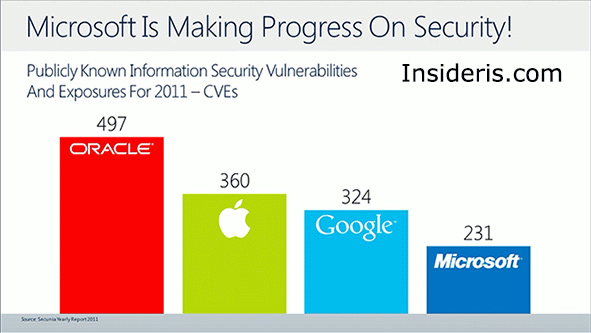 During today's WPC Event (Vision keynote), Microsoft has shared an interesting slide from Secunia, the leading security researcher worldwide.
As it turns out, based on a number of security vulnerabilities that were discovered last year, Microsoft is leading the way in security and reliability.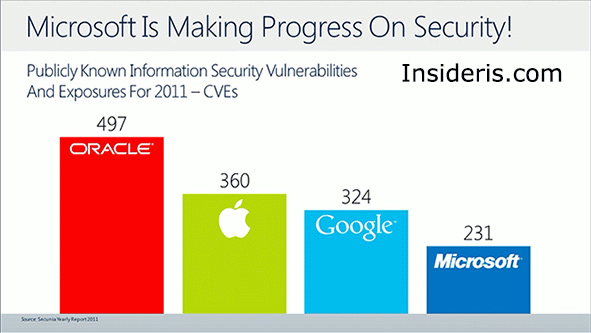 From worse to best: Oracle, Apple, Google and lastly, Microsoft.
Let's face it, this is not exactly how people remember Microsoft in the 90s and 00s. However, the roles have now reversed and as the software giant said, the games have just begun.
Stay tuned.