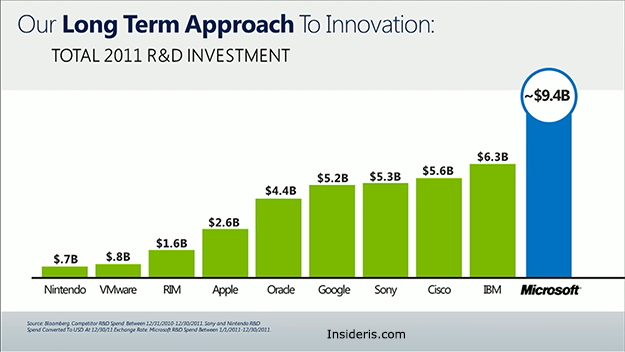 Who spends the most on R&D?
Spending significantly on the research and development, could guarantee you a prosper feature, assuming you know what the hell you are doing.
Talking about the importance on innovation, Microsoft's COO, had some important things to say. According to Kevin Turner, during recession, the software giant was the only company to invest significantly more into the R&D department than anyone else and as a result, they are now leaders in this area: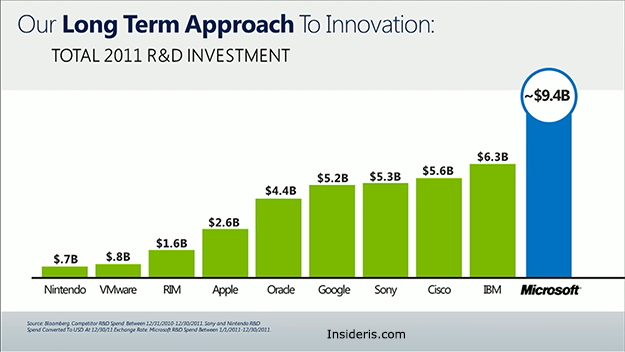 R&D spending for 2011, from worst to best
Nintendo
VMware
RIM
Apple
Oracle
Google
Sony
Cisco
IBM
Microsoft
In fact, Microsoft outspent Google by 2 fold and Apple by 4 fold However, we are still waiting for something more than just a new Surface.
Stay tuned.