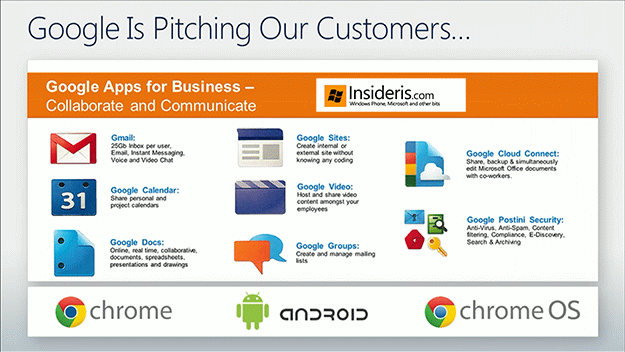 Pricing and hidden costs for business consumers.
During one of the most recent Microsoft presentations, the search giant had some interesting things to share regarding Google Apps and how it stacks up against Office 365 and Exchange.

In fact, Microsoft went as far saying that Google is pitching their customers with Google Chrome, Android and Chrome OS.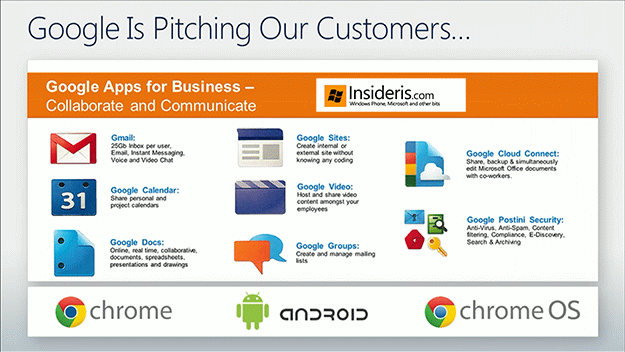 However, while Google Apps cost only $50, there are tons of additional costs that must be kept in mind when making the purchase.
According to Microsoft: Google Apps vs. Microsoft Office Exchange comes down to this: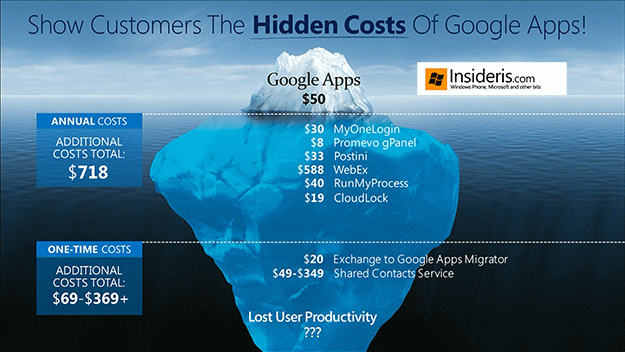 Stay tuned.