If new information is correct, then we should see some nice AMD and NVIDIA cards coming later this year.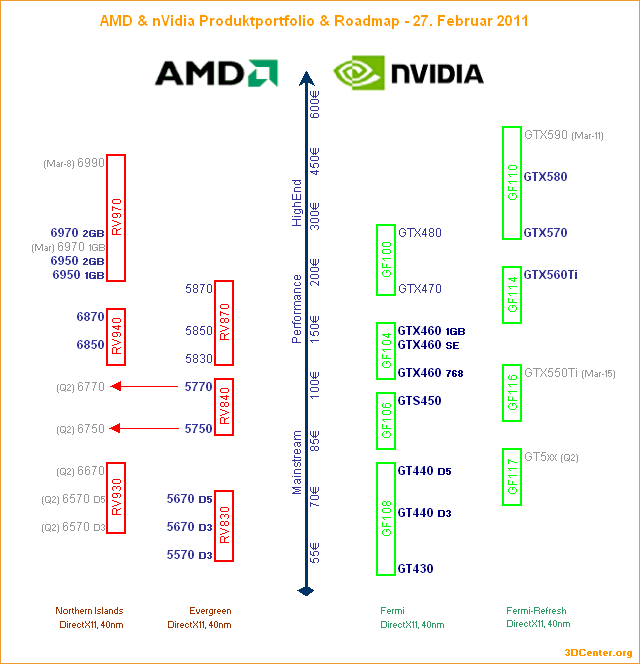 According to the following roadmap, AMD plans to release the following in Q2:
AMD Radeon HD 6770
AMD Radeon HD 6750
AMD Radeon HD 6670
AMD Radeon HD 6570
As well as Radeon HD 6990 and 1 GB version of Radeon HD 6970 later this month.
As for NVIDIA, GTX590 is scheduled for the March 11th release, GTX550Ti – March 15th and GT5xx should be launched in the second quarter of 2011.