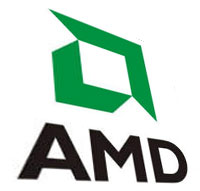 Even though AMD is said to have made some poor management decisions in the past, there are some bright news just around the corner as well.
Rory P. Read, the new AMD's CEO (former IBM exec), is making some good changes as the latest example is Mark's Papermaster appointment to the President and Chief Technology Officer position.
Who is this guy, you ask? Papermaster was a senior manager at IBM, who has also worked at Apple and was responsible for the iPod and iPhone hardware development. He was also a director of silicon engineering at Cisco Systems Inc.

"Mark's appointment significantly strengthens AMD's senior leadership," Read said. "Mark has held substantial engineering roles for three of the technology industry's most innovative companies. He is a proven winner who knows the industry, knows our customers and flat out knows technology.
"The newly-created technology and engineering group aligns all of AMD's outstanding technical talent into a centralized team which will improve our time-to-market and help lift our execution across the board. Most importantly, this new organization accelerates our ability to consistently deliver on our customer commitments and help our customers win."
Stay tuned.
Via: AMD